How to take a full web page screenshot: on Windows, Mac, Android and iPhone
If you need to take a screenshot of the entire site, you probably know that it is simply impossible to do this with the standard tools of your device! It seems to us not entirely logical and somewhat strange, but it really is!
The developers even in the most modern versions of operating systems did not provide the function of creating long screenshots. The ability to take a full screen screenshot is not available on personal computers and laptops running Windows. It is not available on all-in-one Apple iMacs, and even on the latest generation of ultra-fashionable MacBook running on macOS.
The creators of mobile devices also did not take into account this need, so smartphones and tablets for Android, as well as iPhones and iPads, will not please you with this function either. Therefore, you may not even try to look for the magic button "take a screenshot of the website" in the numerous settings of the operating system.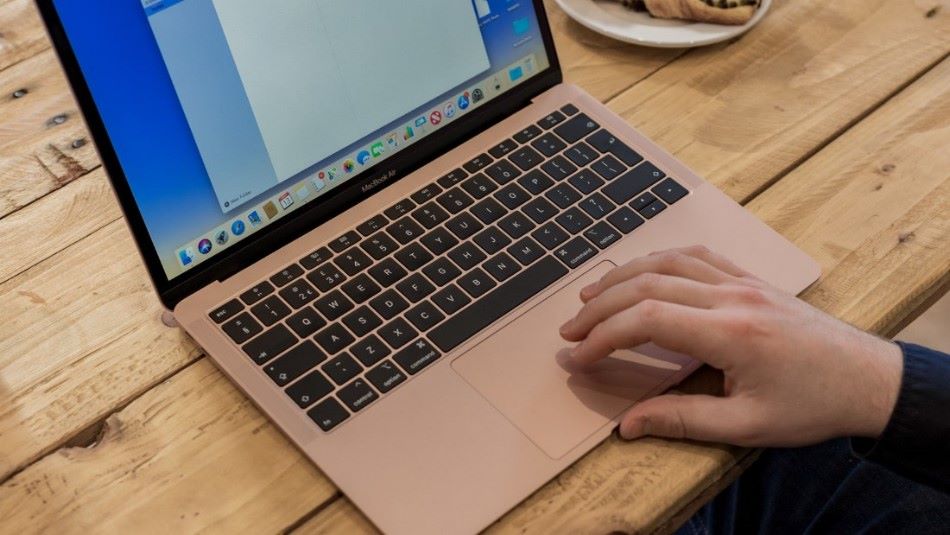 Moreover, this feature, paradoxically, is not available by default even in browsers! Without additional manipulations, you will not be able to create a snapshot of a web page in Google Chrome, and you will not get a long screenshot in Firefox either!
However, of course, third-party developers are vying to offer users their own solutions, among which there are many that are not worth wasting your precious time on. Nevertheless, in fairness, it is worth noting that there are also quite acceptable ones. You just need to search for them among the others, download, install and test them.
Pros and cons of using programs and apps for screenshots
Therefore, if you really want a full-height screenshot feature, you`ll be patiently looking for a satisfying, or even the best, way to get a full screenshot of a page. Moreover, most likely the first solution that a search engine will offer you is to install an additional program that can take a screenshot of a web page. However, not all users are satisfied with such an offer, since it may not be entirely safe. Now there is a huge amount of malware on the network that disguises itself as useful programs, and after being installed on your device, it penetrates into system files and does much more harm than the stated benefit.
Moreover, even if you are lucky enough to download a program for creating screenshots without viruses, it is not necessary that it will take pictures. Often, such software, after a seemingly successful installation, does not even try to perform its functions (since it is either outdated and not updated, or simply for some reason is not supported by developers, or is not compatible with your device, or has errors in the code that prevent it from performing its task). It is also not a fact that you will be able to use the application if it is working, since many of the programs require the user to perform some incomprehensible actions and complex settings.
Why all these difficulties and risky installations of unknown programs? So one team of developers thought and created a universal service that you do not need to download and install! At the same time, it works equally well in any browser, on any platform and type of device!
Simple, convenient and versatile online snapshot service Pikwy replaces all screen recording apps and browser extensions!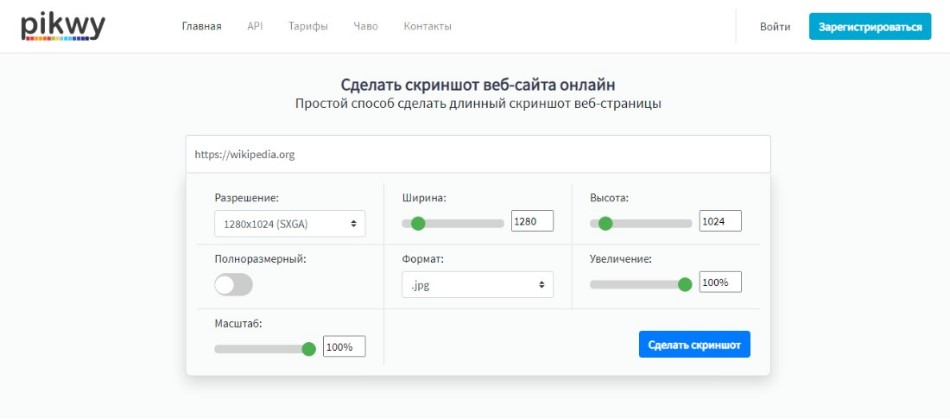 How to take a screenshot of a website on a computer and laptop under Windows or Mac OS
Therefore, if you tried to find the simplest and most convenient tool for creating screenshots, you yourself have probably encountered the previous technical nuances, at least partially. In any case, any software for computers and laptops is divided into two types: for Windows or for Mac.
Using the Pikwy service does not even require you to know on which computer or laptop you want to take a screenshot of the site. After all, you do not have to search, download and then install on your computer any third-party programs from unknown developers and expose your system to the risk of infection with various viruses. You don`t even need to install a Chrome extension for a screenshot! And this is a huge plus, since you get the opportunity to create a snapshot of a web page, even if you need to do it on someone else`s computer (for example, at a visit) or at a workplace where installation of third-party programs is impossible due to the company`s security policy.
A few seconds are enough to take a screenshot of a web page in Pikwy:
To get a long screenshot of a site page - you need to open any browser on your computer and go to pikwy.com.
Next, you need to enter in the upper input field (instead of the example address) the URL where the page you want to save as a static image is located. Please note that the link should lead to a page open for general viewing. This means that it should be opened without the need to enter a username and password, enter a phone number and other personal information to enter, as well as any kind of captcha to protect against robots.
Optionally - you can choose the format of the screenshot. There are various options to choose from: Desktop, Android Devices, iOS Devices (but keep in mind that you can save the mobile screen only if there is a version for tablets and smartphones). There is also an opportunity to adjust the scale of the finished picture - just adjust the parameters in accordance with your needs. In addition, if you want to get an exact, full-height photocopy of a web page in 1: 1 format - do not make any additional adjustments. There you can also choose the file extension - JPG or PNG.
The next step is actually to click the "Take a screenshot" button.
That is it! The finished screenshot of the web page will be located on the same screen at the bottom.
The finished copy of the website page can be copied in the form of a picture or a link that will be published above the screen. There you will also find active "Share" buttons of all the most popular social networks and instant messengers so that you can instantly send a screenshot to colleagues or friends.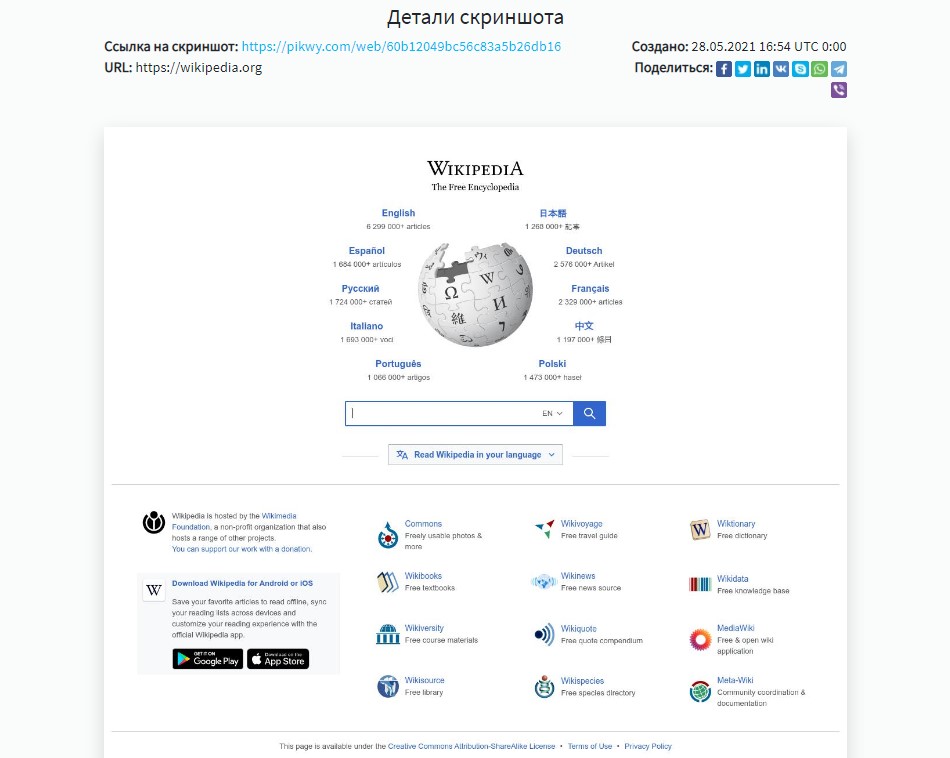 How to take a screenshot on an Android smartphone or tablet, on an iPhone and on an iPad
What about a full-page screenshot for mobile devices? Online site screenshot service Pikwy has made this feature accessible and user-friendly! As in the previous case, you will not need to waste time searching and installing an additional screenshot application that will work without interruptions, and free for 7 days.
Just open the mobile browser on your device and go to pikwy.com. Click on the link to open the mobile version of the website of the online screenshot service with the functionality you already know. Therefore-further, everything is as in the computer version: you insert the link of the web page of your site (a photocopy of which you want to get) into the input line, then, if necessary, configure the parameters of the future image, then click the "Take a screenshot" button and get the finished image of the page you need.
Well, since this is a universal browser service for online screenshots - it works the same on any device.
How to get a snapshot of the entire site with an imitation of any device
Just imagine - you are working on a laptop or computer, and you need a screenshot of a mobile format, and even that does not coincide with your personal devices. Alternatively, vice versa - now you only have a tablet or smartphone, and the screen requires a desktop format, and even in HD quality.
The Pikwy service allows you to take a screenshot online - from any device, while getting the final picture in the format you need. More than 20 different screen sizes and aspect ratios are already available. You only need to select the desired type of device and the size of the future snapshot of the website from the drop-down list.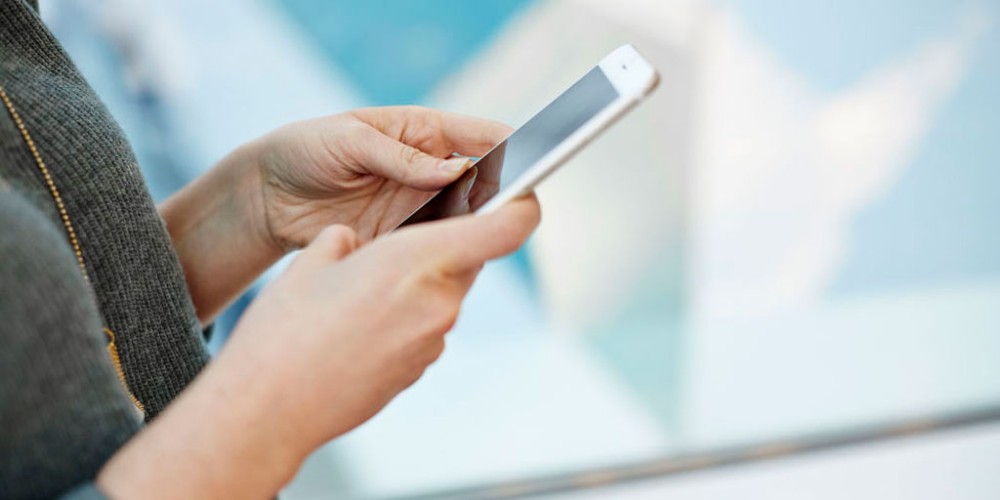 Pikwy is the most user-friendly web page screenshot tool
If you have already tried using the online service Pikwy to create a snapshot of the site at full screen height, then you probably do not need any additional arguments. In addition, if you haven`t opened it yet, here it is pikwy.com, go ahead and try it. Moreover, in order not to lose sight of such a cool service in the sea of information - share the link with your friends!